Scuba Diving
Explore the underwater world of Cyprus by diving in the crystal clear waters of the beautiful Mediterranean Sea. Enjoy world class shipwrecks, archaeological interest sites and stunning reefs. Diving Season in Cyprus is the longest in the Mediterranean and lasts from March till November. The island offers warm, crystal clear blue waters, ideal for all levels of diving. There are multiple sandy-bottom locations for beginners and wrecks like the famous Zenobia, for more experienced divers. In under two hours drive, you can visit all diving areas on the island.
A breathtaking adventure available for all abilities.
Paphos with it's wild rocky coast, offers amazing sceneries under the sea, like the Amphorae Caves, with numerous caves, one of which is encrusted with amphorae (ancient clay storage jars), worth exploring at depths to 12 metres/40 feet. Copper Wreck, near Limassol Town, just 40 min drive from Paphos, lies off the Akrotiri Peninsula in less than 10 metres/33 feet of water. The remains are well broken up but keep your eyes open for brass fasteners and fragments of the hull.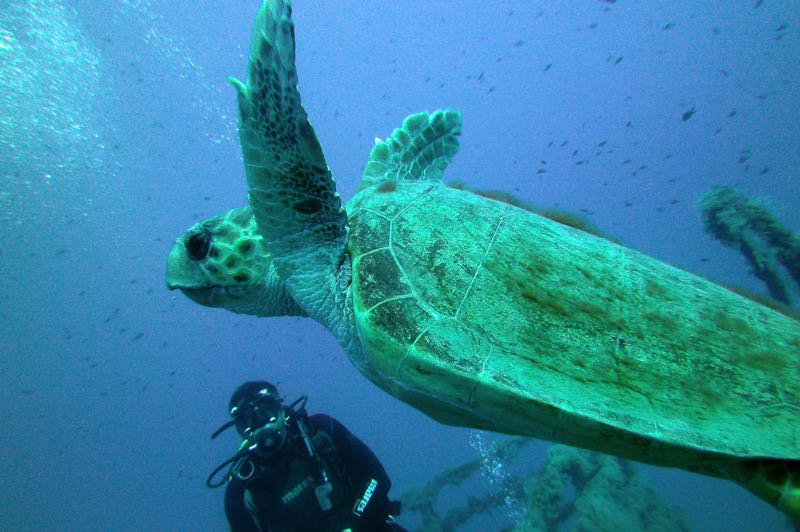 In just an hours drive from Paphos, in Larnaca Town, experienced divers can visit the Wreck of Zenobia, former Swedish ferry, sank in July 1980 and is found at depths from 16-43 metres/52-141 feet. The Chapel is found east of Ayia Napa, almost a two hours drive from Paphos, with depths up to 30 metres/100 feet possible, a great spot for octopus on a night dive.
Scuba Diving Schools in Paphos