Places to Visit
Located in the western part of Cyprus, the coastal city of Paphos is of high historical and archaeological importance and is included in UNESCO's list of cultural and natural treasures of the world heritage. There are so many places to visit, beautiful beaches, the amazing surrounding nature, the promenade that leads to the harbour and the castle, the picturesque villages of the district, make Paphos a lovely all year round destination to enjoy the beauty of the Mediterranean.
Aphrodite's Rock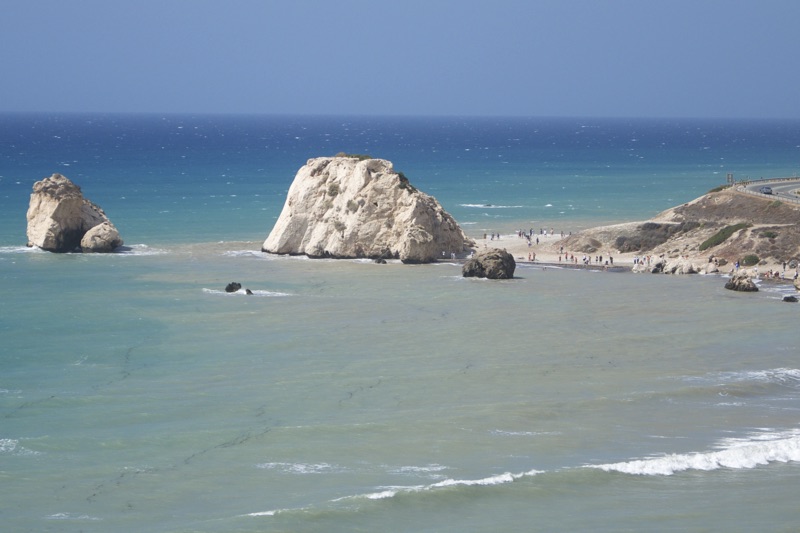 A rock off the shore along the main road from Paphos to Limassol, has been regarded since ancient times as the birthplace of Aphrodite, goddes of love and fertility. It is said that in certain weather conditions, the waves rise, break and form a column of water that dissolves into a pillar of foam, that looks like a human shape.
Coral Bay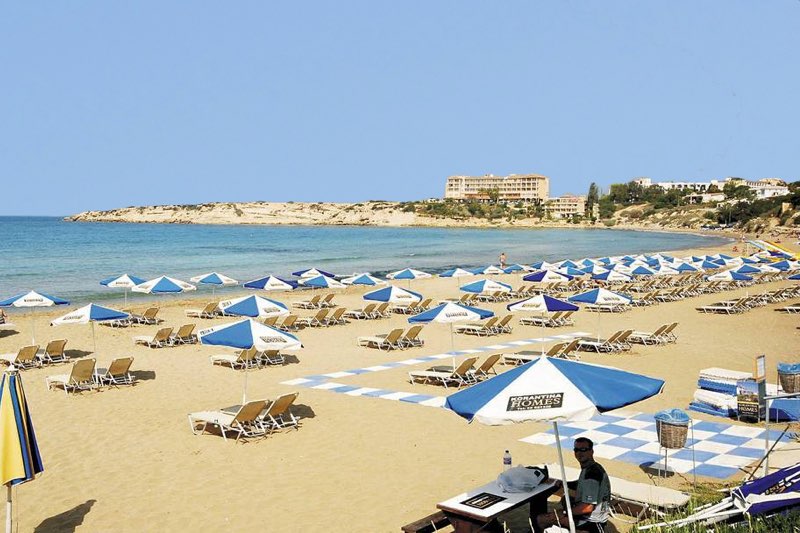 One of the best sandy beaches of the region, located in Pegeia Village, just 15 a minutes drive from Paphos Town. Water sports, sun beds and umbrellas hire are available on site. There are accommodation facilities nearby, while lifeguards are on duty with lifesaving equipment between 1:00 to 17:30 hours during the holiday season.
Tombs of the Kings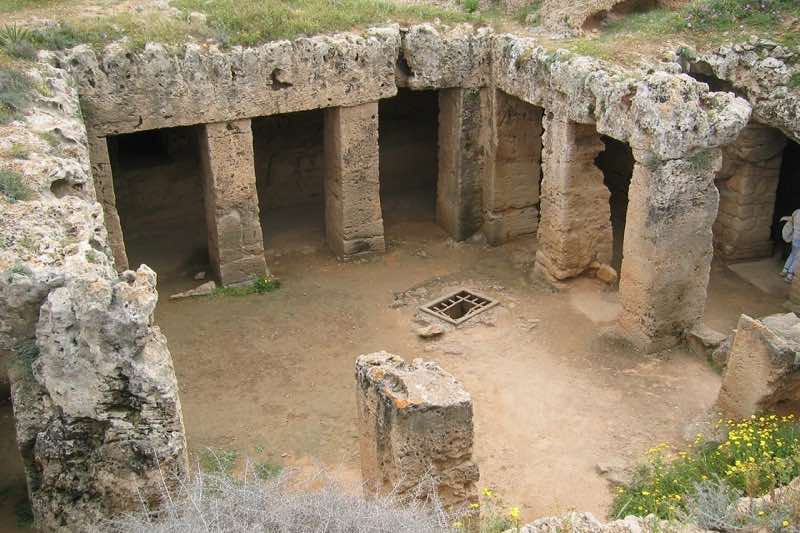 Spread over a vast area, these impressive underground tombs, is a large necropolis lying about two kilometres west of Paphos harbour, date back to the 4th century BC and is an UNESCO World Heritage Site. They are carved out of solid rock while some are decorated with Doric pillars. High officials rather than Kings were buried here, but the magnificence of the tombs gave the locality its name.
Dionysos House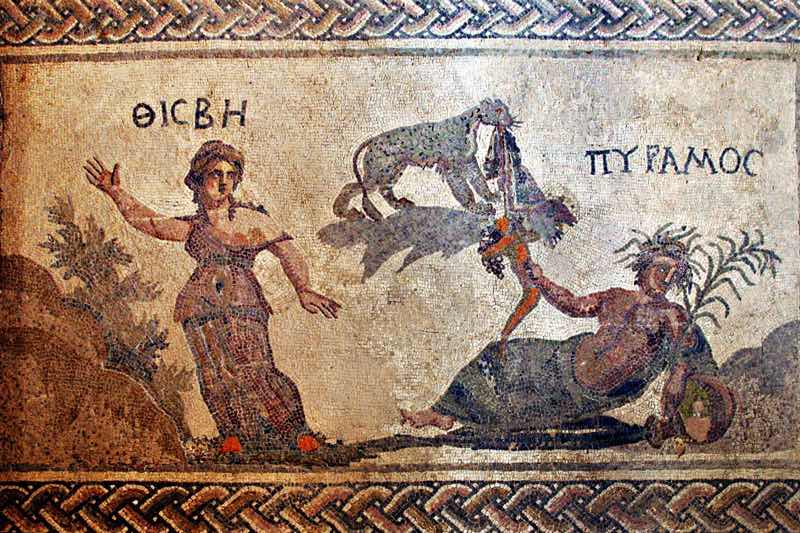 The House of Dionysos, in Pafos Archaeological Park, consists of approximately 2000 square metres, of which about 550 square metres occupy impressive mosaics, dating back to the second century A.D. The name "House of Dionysus" is mainly due to the many representations of Dionysus, the god of wine. The house most probably belonged to a member of the ruling Roman class or to a wealthy citizen of Paphos.
Nea Paphos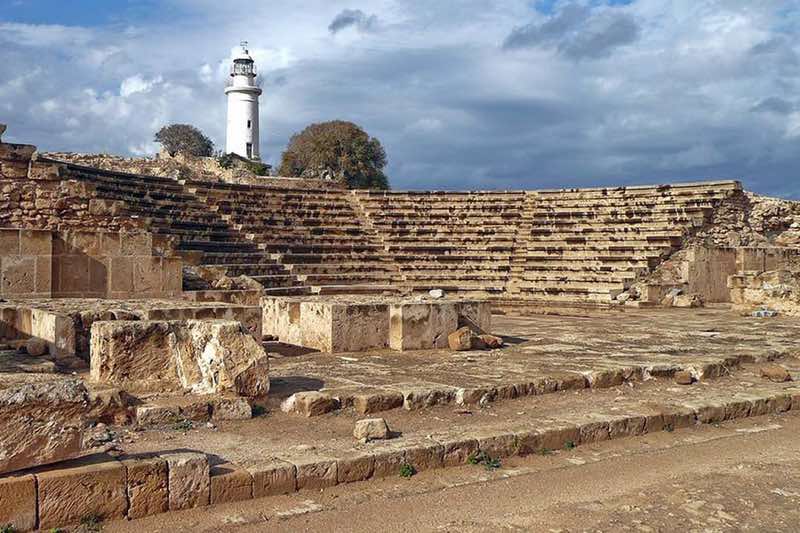 Nea Paphos, or New Paphos, is the name given to the sprawling archaeological site that occupies the western segment of Kato Paphos, north of the harbour. This is the ancient city of Paphos, which was founded in the late 4th century BC when Cyprus was part of the kingdom of the Ptolemies, the Graeco-Macedonian rulers of Egypt whose capital was in Alexandria.